In addition to truffles, foie gras and caviar, we gather carefully selected ingredients from around the world and deliver them to our customers. We have gathered the best variety of high-quality ingredients to meet your taste.
Only 140 of these rare sheep are shipped each year from Shiranuka, Hokkaido. The sheep, which are carefully fattened one by one to accommodate the taste of the consumer and the shipping time, are favored by many chefs for their delicate meat quality and wonderful aroma. These highest graded sheep were selected and served as the main course for the Summit at Lake Toya, Hokkaido.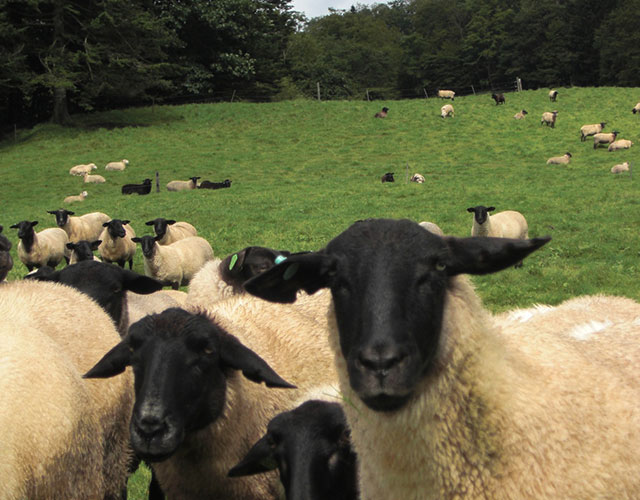 Sakai's Lamb Half
Produced in

Shiranuka, Hokkaido
Specially made for us at PLANTIN, France. There are many similar dried mushrooms, but only these special quality mushrooms are available here at KOINUMA for your use.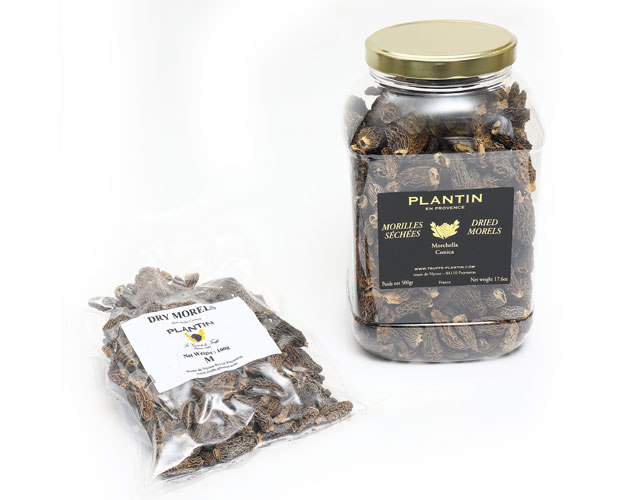 PLANTIN Dried Morels Extra (M, L, Mini)
We asked a local manufacturer to select from cedar wood and package a number of morels of the same size just for us. We take pride in their strong scent, ease of use and good yield.
Quantity

500g / 100g (M, Mini)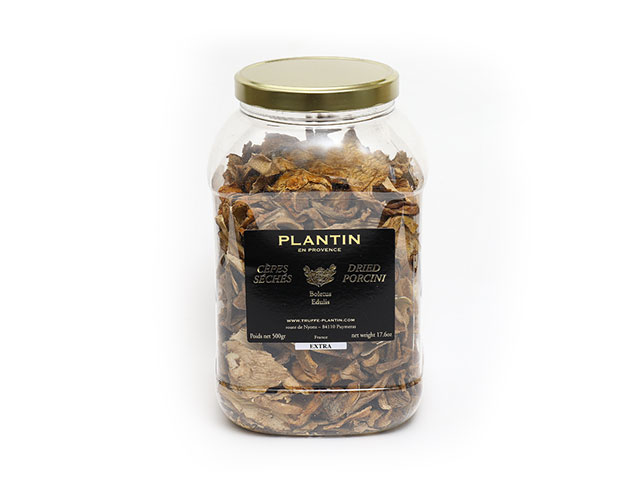 PLANTIN Dried Ceps Extra
High-quality ceps (porcini mushrooms), which have a good aroma and taste, have been sliced and dried. The strong taste is the key to its reputation.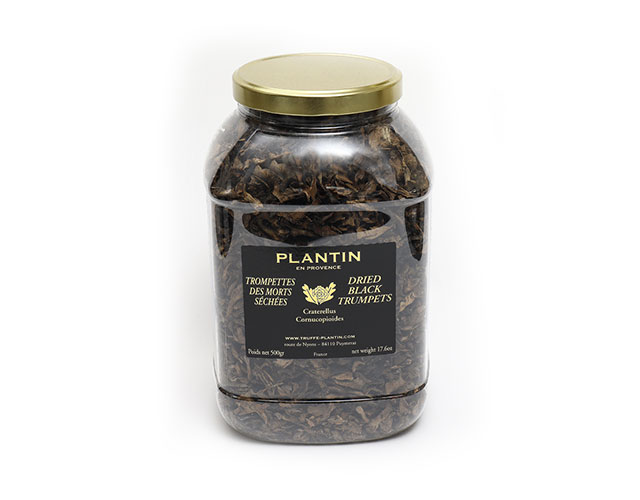 PLANTIN Dried Trumpets
Dried trumpet with a good stock.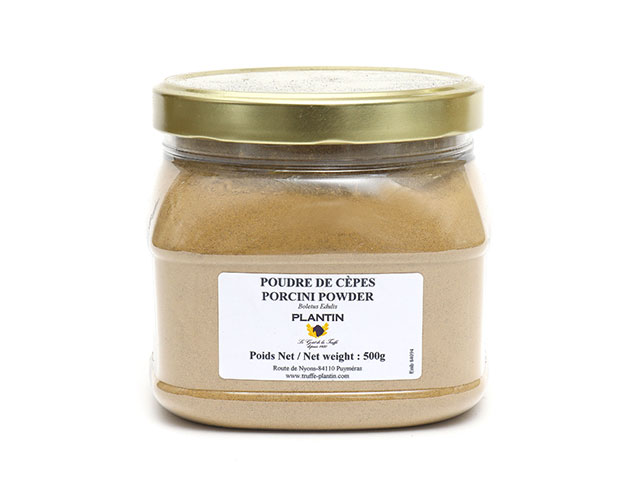 PLANTIN Dried Cep Powder
Powdered dried ceps (porcini mushrooms) with a good aroma. You can easily utilize the fine aroma of ceps. Ideal for soups and sauces.
European mushrooms have been flash-frozen locally to preserve their freshness. When it comes to aroma, color and taste, this is a first-class product, and since they are well cleaned, it's also very useful.

AROTZ Frozen Cep Extra 3-4cm / 5-7cm
Ceps (porcini mushrooms) with a good aroma and texture have been flash-frozen at -115 ° C with nitrogen. Popular whole type.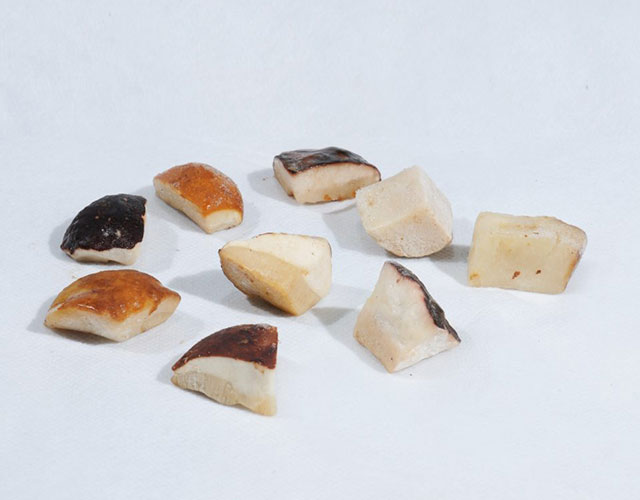 AROTZ Frozen Cep Morceau
The highest-grade ceps (porcini mushrooms) have been diced and flash-frozen for ease of use. These ceps have become a very popular item and are ready for you to enjoy.
We import major mushrooms that are in season from Europe. We offer the finest mushrooms at any time, regardless of the production area, in cooperation with local suppliers.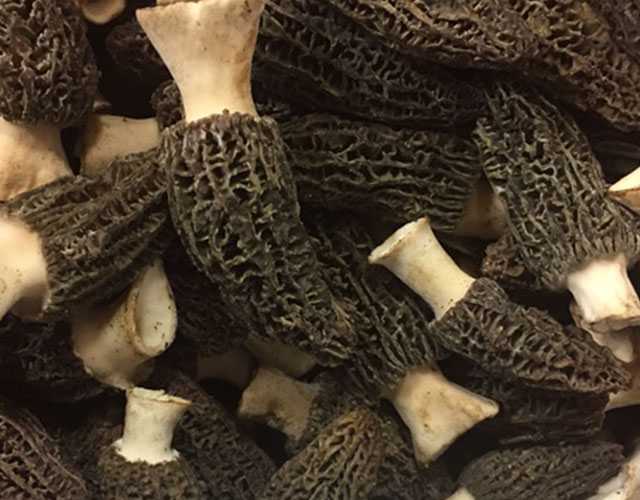 Fresh Morel
From

France and more
Season

March to May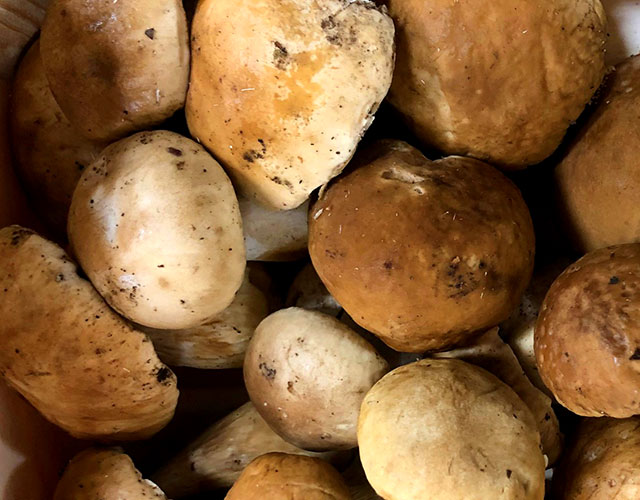 Fresh Ceps
From

France / Poland and more
Season

September to November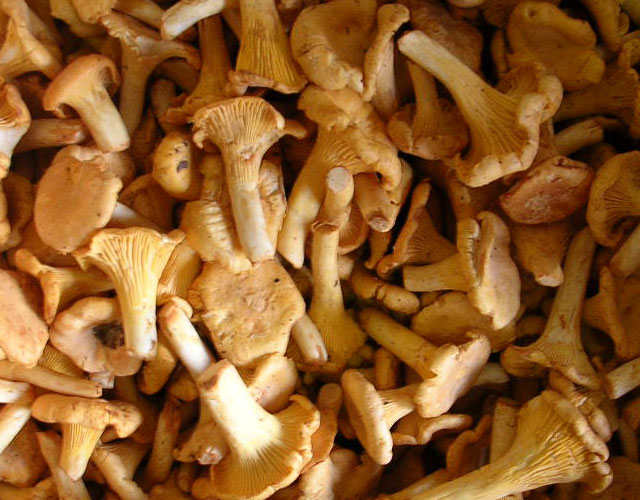 Fresh Girolles
From

France / Poland and more
Season

September to November
Handmade Pâté de Campagne
Pâté de Campagne has been produced in France for the past 100 years using a long-established charcuterie. They are particular about using only locally produced ingredients to make this pâté using a traditional recipe. It allows you to enjoy the very finest traditional French taste that sets it apart from others.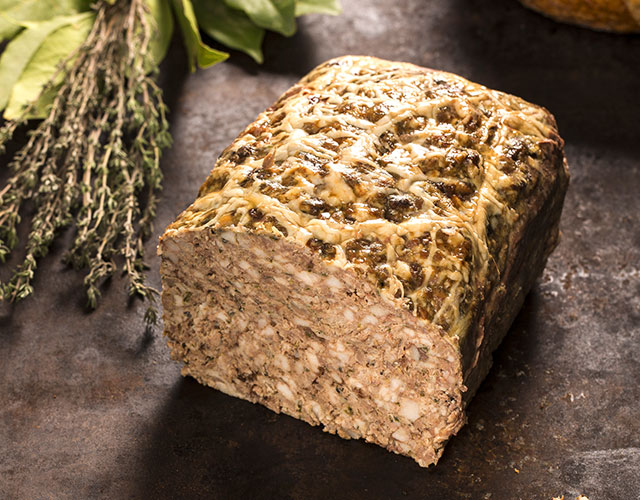 Maison Debernet Handmade Frozen Pâté de Campagne
Traditional Pâté de Campagne, made from a long-established charcuterie that has been in France for 100 years, strives for the best taste by sticking to traditional recipes, methods and ingredients from known producers.
Frozen Escargot from France
Normally, even in its home country of France, the main production areas for Escargot are in Eastern Europe, Turkey and Greece, but this product has been developed as a purely domestic Escargot by a group from the Poitou-Charentes region in France. By handling all aspects from production to processing, the traceability is solid, and since it is heated only once, you can enjoy the optimal texture even when you add your favorite seasoning.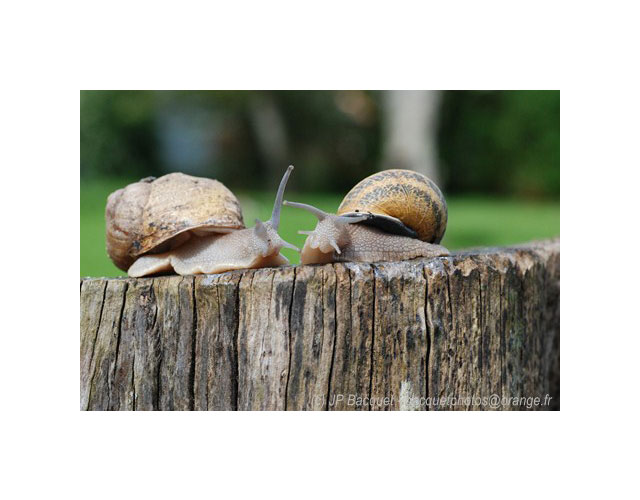 Frozen Escargot Court-bouillon
Quantity

500g (150 pieces per package)
Produced in the Guijuelo region, one of the four major sacred sites of Jamon Iberico, this Jomon Iberico is created by following traditional methods. We only select "Cebo de Campo" which is ranked as the rarest among Jamon Iberico. By raising over 50% of Iberian pedigree in a space of 100㎡ or more per head for at least 60 days, we can deliver a flavor that is different from Cebo and at a reasonable price compared to Bellota. This prosciutto has many fans.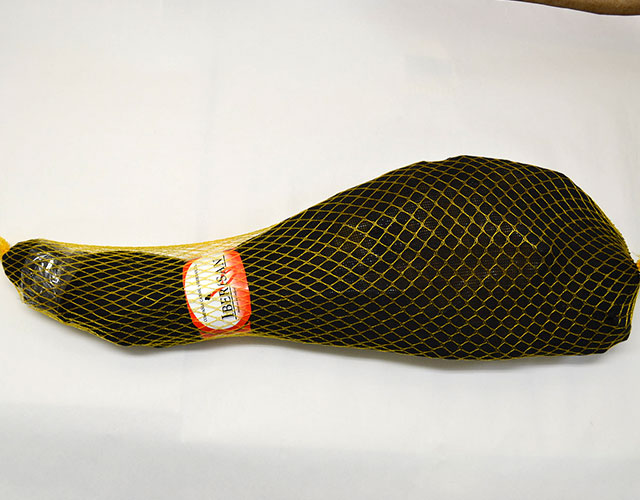 Jamon Iberico Cebo de Campo Guijuelo – with Bones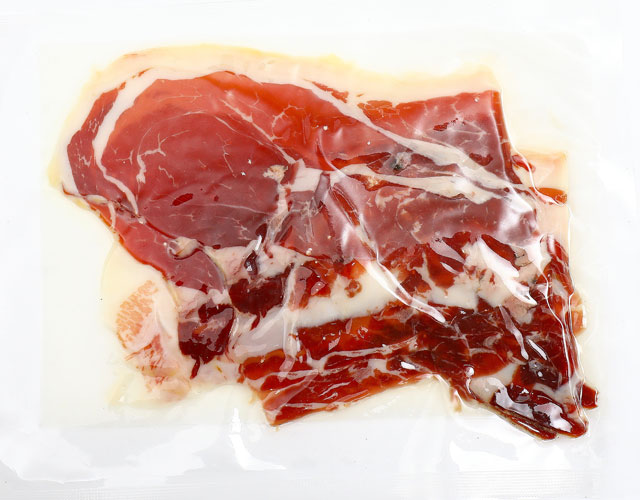 Jamon Iberico Cebo de Campo Guijuelo – Sliced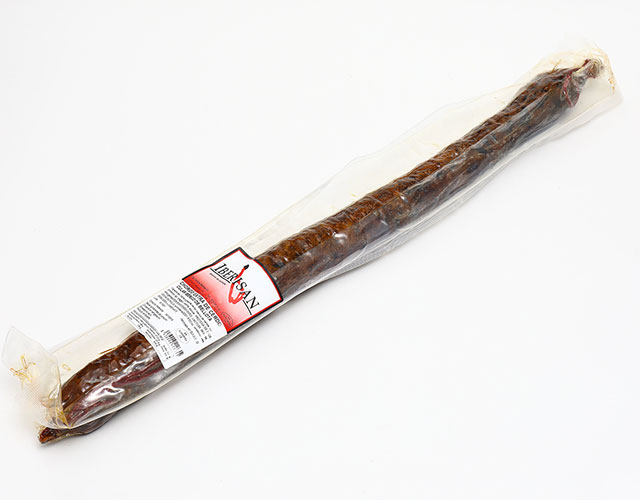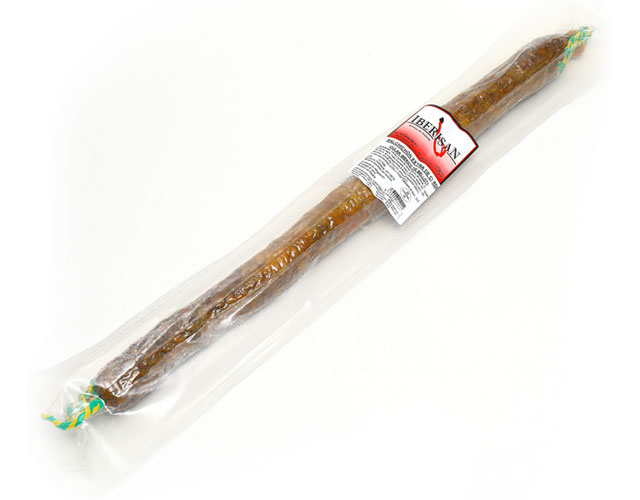 Salsiccia Bellota Guijuelo
We have prepared domestic game with the arrival of the winter season. Including Yezo deer, we secure these popular ingredients in French cuisine any time demand arises. In addition to those introduced below, bears, hares, etc. are also available on an irregular basis.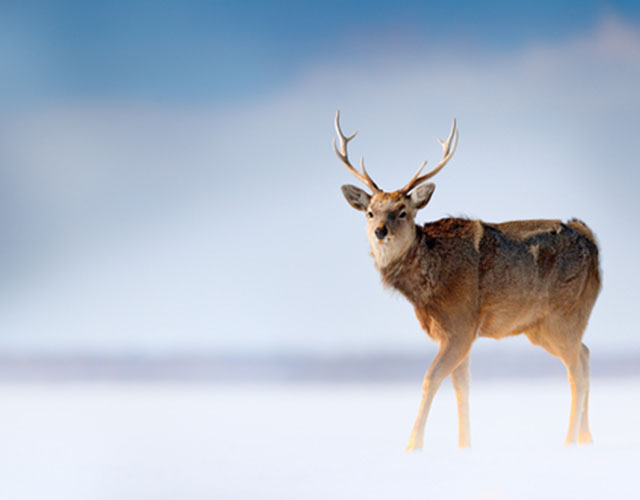 Yezo Deer
From

Hokkaido
Season

Middle of September to the end of February
Our contract with a reliable hunter has ensured a stable supply all throughout the time these deer are in season. We try to maintain excellent meat quality by processing it as soon as possible after it has been hunted.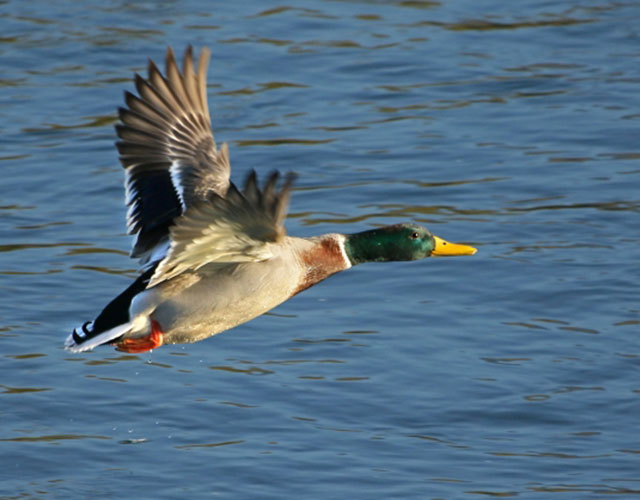 Mallard
From

Niigata
Season

Middle of November to the end of January
Mallards from Niigata Prefecture have a reputation for their fattiness and being delicious that comes from eating locally grown rice. They are caught with nets, so they can be delivered without being damaged.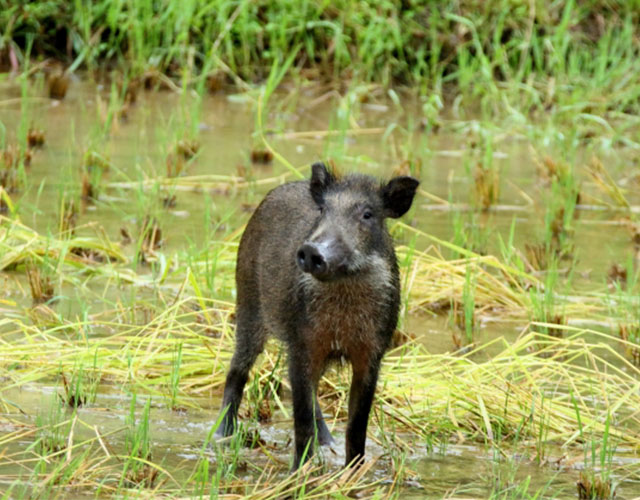 Wild Boar
From

Western Japan
Season

Middle of November to the end of January
Wild boar caught in western Japan (mainly in the Sanin region) are processed under thorough hygiene control at a HACCP certified processing plant in Tottori Prefecture. The taste is gamey and exquisite.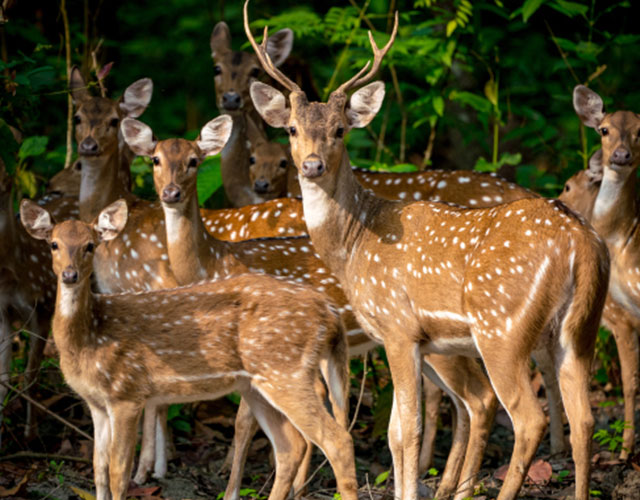 Japanese Deer
From

Western Japan
Season

All year around
Unlike Yezo deer, Japanese deer can be purchased all year (depending on the stock). They have a lighter taste compared to Yezo deer and are popular all season from spring to autumn.
Picholine, a popular green olive from France, and Luc, which have found many fans for its unique flavor, are brined while fresh without heating. Picholine have a savory flavor like almonds with a moderate bitterness, and Luc have a distinct texture with a fruity flavor that sets it apart from other olives.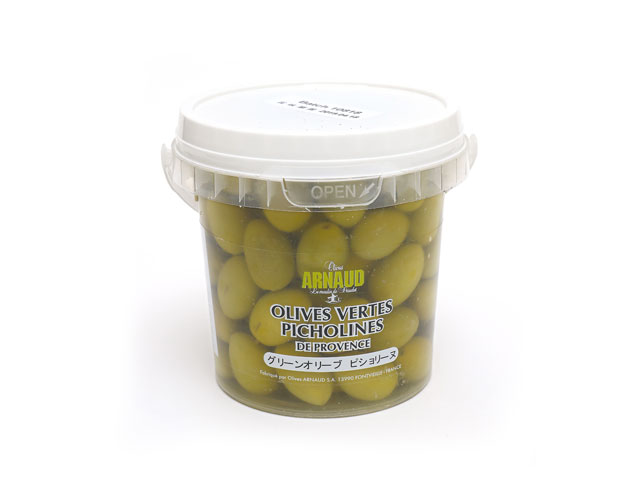 Fresh Green Olive Picholine
Popular green olives with an almond-like flavor. The flavor and texture really stand out because they haven't been heated. Since the salt content is strong, it's recommended to remove some of the salt when eating it straight.
Total weight

650g

Sans water

350g
JEAN MICHEALL
JEAN MICHEL
Jean Michel uses only the cuvée (first squeezed fruit juice) from three types of grape (Meunier, Chardonnay, Pinot noir) that are grown in nine different crus while respecting the environment. The cuvée is naturally fermented at a crushing and distillation center that has been certified for quality assurance and aged in a traditional carve dating back to the 18th century to create a unique flavor.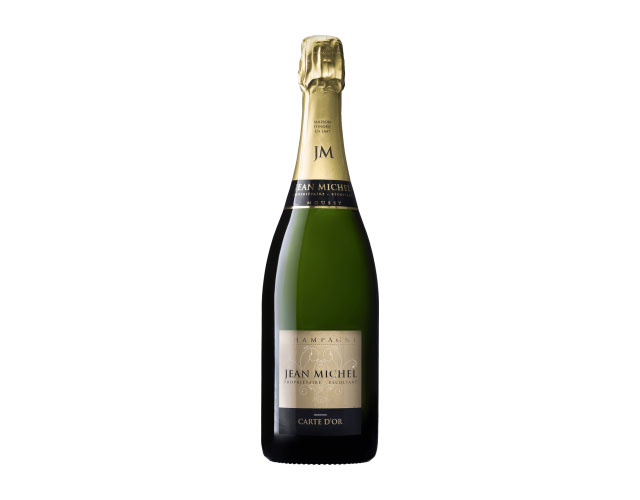 CARTE D'OR Millésime 2009
Produced in

Cote des Blancs
This harmonious and balanced champagne combines the diversity of three grape varieties: fruity Meunier, powerful Pinot noir and delicate Chardonnay. It has a sparkling golden color, ripe juicy fruit (yellow peach) aroma, rich and refreshing taste that lasts a long time.
Quantity

700ml

Types

Meunier 50% / Chardonnay 40% / Pinot noir 10%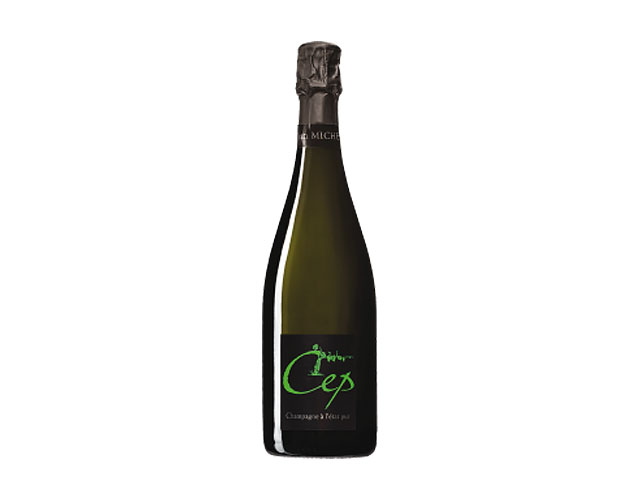 CUVÉE CEP EXTRA BRUT
Produced in

Cote des Blancs
This "green" cuvée is a champagne made from natural ingredients cultivated without herbicides or any chemical treatment. The fermentation is done in a more natural way, without adding sulphur, which makes the aroma more complex and the wine easier to digest.
Quantity

700ml

Types

Meunier one third / Chardonnay one third / Pinot noir one third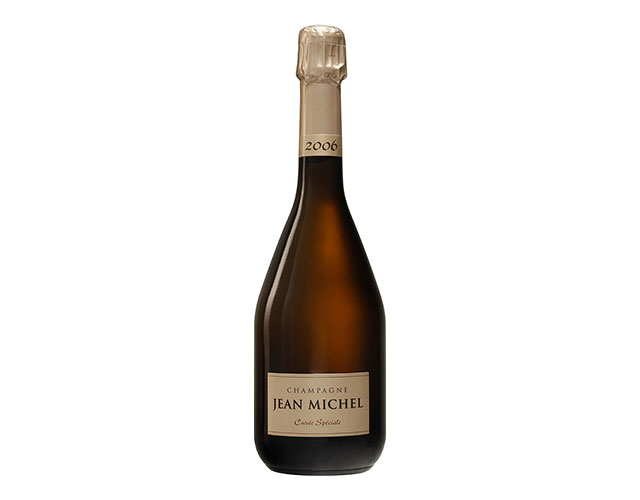 CUVÉE SPECIALE MILLÉSIME 2006
Produced in

Cote des Blancs
This cuvée de Prestige has an unparalleled nobleness and delicacy. This champagne Millésime, which has been aged for 8 to 10 years without being opened, has a dry first impression, but eventually gives way to the concentrated flavor of ripe fruitiness, and its rich and harmonious flavor is exquisite.
Quantity

700ml

Types

Meunier 50% / Chardonnay 50%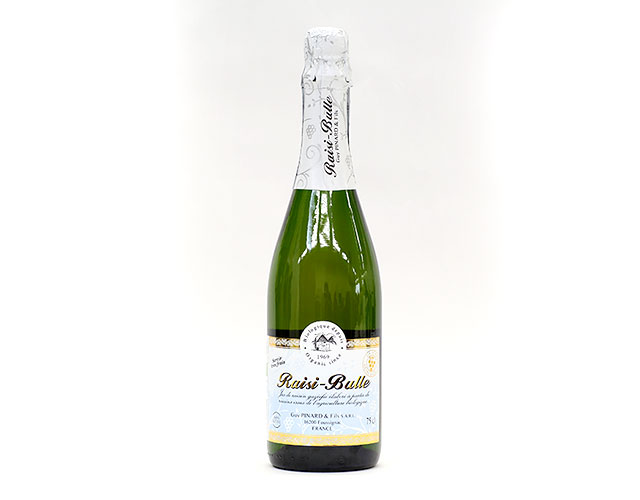 Raisi-Bulle Bio
*Non-alcoholic beverageSparkling grape juice born from the highest brandy cognac. Raisi-Bulle Bio was created by GUY PINARD, a cognac farmer who began bio cognac early on. It's as thick as cognac, almost like drinking grapes, and has a fine carbonated punch like that found in champagne. When you are drinking this, only your emotions experience that sense of intoxication. From children to adults, including those who can't drink alcohol, the highest taste that can be enjoyed of such grape juice is Raisi-Bulle Bio on your tongue.